The Delmar Loop has a new destination for plant-based cuisine: 12oh7 Herban Eatery.
"From our soil to your soul, we try to encapsulate nostalgic and trending foods and recreate them into plant-based eats," co-owner Brandy Dixon says. "We are a minimally processed, from-scratch kitchen."
Dixon co-owns and -operates the restaurant with chef and fellow St. Louis native Jasmine Yandell, who has cooked professionally for more than 15 years.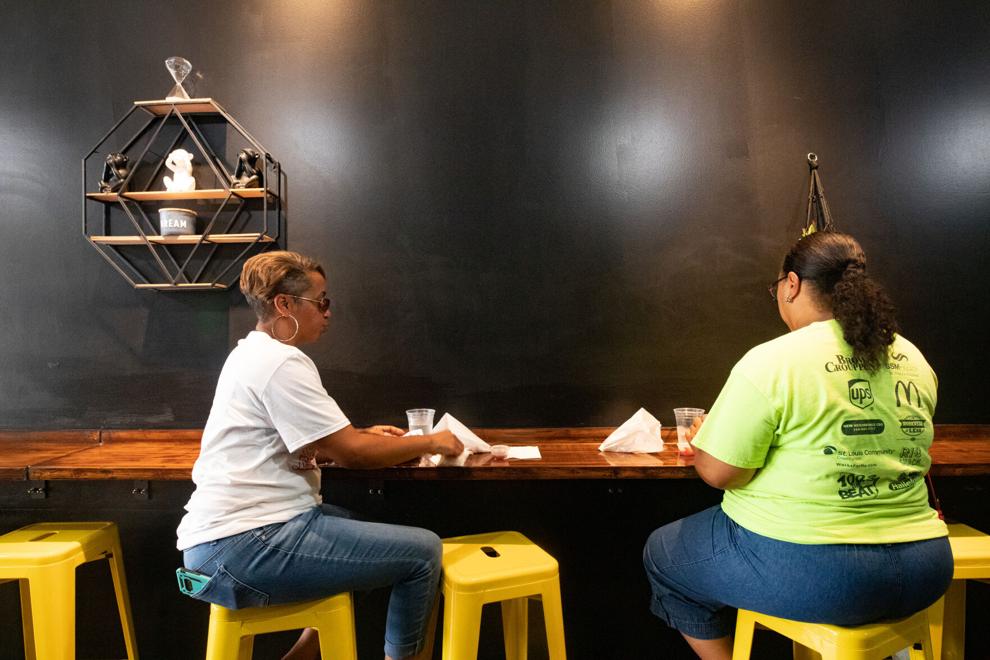 12oh7 got its start – and subsequently, its name – on Dec. 7, 2015, but it didn't originate as a plant-based restaurant. In fact, 12oh7 once offered smoked and cured meats. It wasn't long, however, before the duo decided to make the company match their plant-based lifestyles. 
Over the years, the brand's many forms have included pop-up dinners, meal prep, vending at markets and festivals and catering. Right before the pandemic hit, Yandell and Dixon began offering curbside pickup. Cars lined up for blocks to pick up food, and at that point, it became even clearer that it was time to come up with a larger, more centralized location.
The Delmar Loop storefront, which was previously occupied by Chinese Noodle Cafe, seemed like the perfect fit, with plenty of room for 12oh7 to grow. Although it does have a few seats for dining in, the interior was set up primarily for casual grab-and-go service. A minimalist black-and-white color scheme, pops of yellow and plenty of plants make up the modern design.
From the menu, choose from highlights such as Loaded Notchos topped with refried beans, charred jalapeño, pico de gallo and plant-based cheese and chorizo. Mainstays include plant-based takes on a cheeseburger, fish sandwich and chicken sandwich – and each come complete with all the fix-ins.
"All of our items are special and made with love," Yandell says. "Our food still has culture. We still make it taste like grandma brought it right off the stove. Each sandwich is pretty intricate. We start with making the actual 'meat,' and we end with making all of our own signature sauces. That always seals the deal."
In addition to housemade sandwiches, 12oh7 also offers specials from time to time, including soul food plates and "cheatboxes." For something sweet, choose from a variety of shakes made with a cashew base.
"Our shakes are amazing; our customers are always suspicious, thinking that our shakes have dairy in them," Dixon says. "We just laugh it off. We have so many flavors, from strawberry to Oreo and even sesame."
"We're excited to continue to provide our customers with amazing food and a great experience here at 12oh7," the duo states.
12oh7 Herban Eatery, 6138 Delmar Blvd., St. Louis, Missouri, 314-932-1207, 12oh7eats.com