Cocktails from the 1980s.
A slurpable soup from Singapore.
"Reducetarianism."
Hot-pink hibiscus in a variety of foods.
An expansion of Caribbean cuisine.
More efficient ordering apps and ways of preparing dishes.
These are just some of the food, beverage and restaurant business trends that culinary prognosticators — national and local — foresee for the year 2022.
In some ways, the continuation of the COVID-19 pandemic via the omicron variant has made the conversation about food trends for 2022 similar to discussions the food industry has been having for the past many months.
"The past two years, guessing the … food and beverage trends has taken a back seat, so to speak, just because of the other stuff: The pandemic. The labor shortage. Supply-chain issues," says Johnny Roberts, business and market development director at the regional Isaac's restaurant chain.
Roberts quotes an old Yiddish phrase: "Men plan, God laughs," Roberts says. "That just describes the whole past two years. … You just have to be flexible."
At this time last year, Roberts was predicting the explosion in takeout orders would pressure restaurants to work on adding or improving their online apps. He's predicting eateries will continue to press for that kind of innovation in food delivery in 2022.
"Technology is still king," Roberts says. "It's (about) making these apps better. The number one thing is that the younger kids are all proficient in it (ordering via app), so they can fly through it, but we're missing out with the older generation that needs something a little more intuitive, something a little more engaging and user-friendly.
"I'm surprising how much curbside (pickup) we're still doing," he adds. "I don't think those things are going away, it'll just be more how to make them easier."
Roberts says that the dearth of available employees in restaurants these days — many quit their jobs earlier in the pandemic and haven't come back — is also encouraging some eateries to downsize their dining space, find ways to streamline recipes to compensate for the lack of help and figure out how to transform ingredients on hand with spices and sauces into new dishes — since there may be other ingredients missing that are temporarily stuck in a supply-chain bottleneck.
Regan Stephens surveyed chefs for Food & Wine magazine's 2022 trends, and predicts that higher food prices and labor and supply shortages will spur restaurants to be open fewer hours, will raise prices and have more limited menus, will concentrate on locally sourced foods and see multiple chefs collaborating on tasting-menu dinners.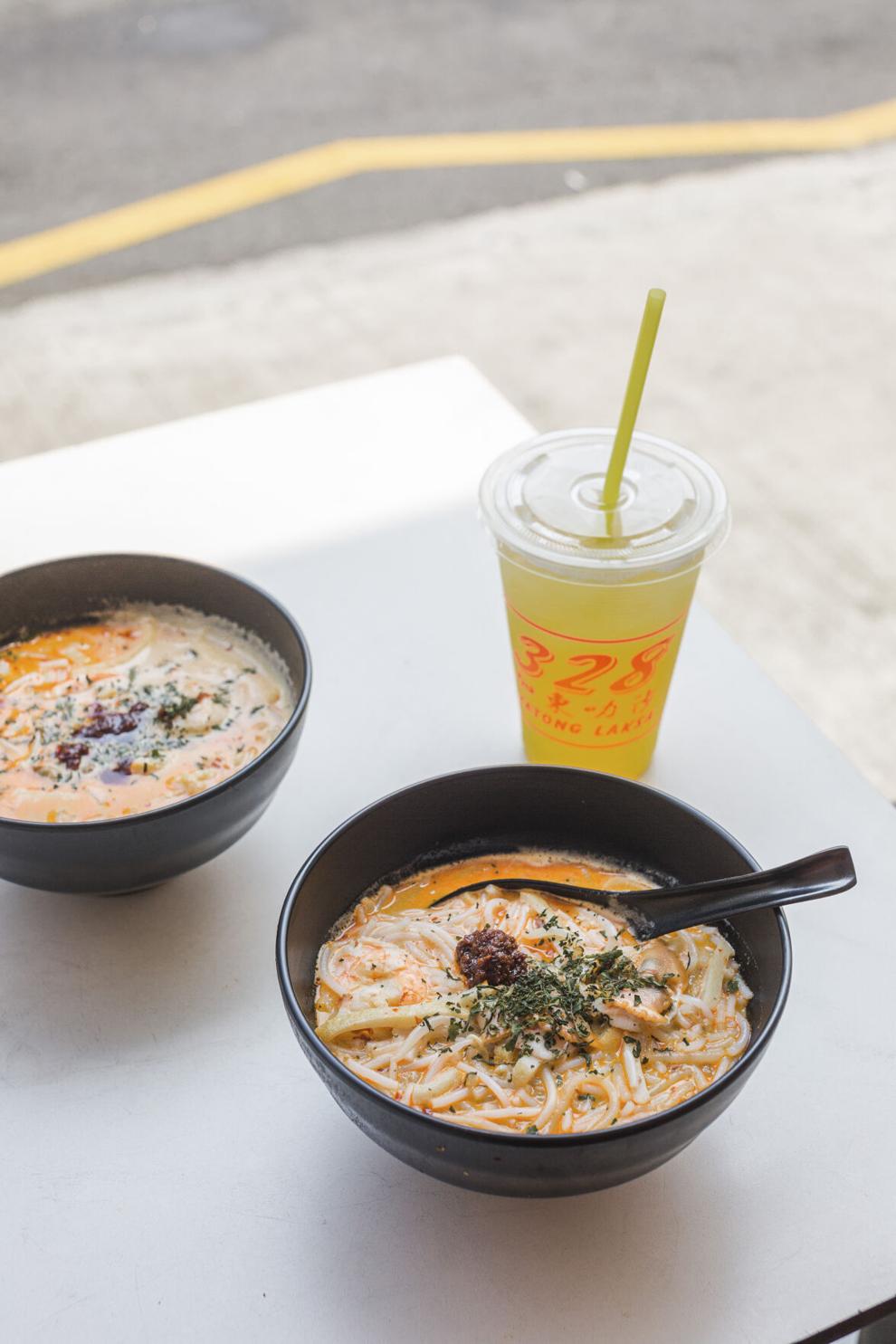 Cuisine
Roberts says he foresees further growth in restaurants offering multicultural cuisines. While many people stayed home and learned to cook during the pandemic, he says, there may be cuisines from other cultures for which they're not skilled at replicating flavors. Those are the cuisines people are more likely to seek out in restaurants.
"Caribbean is a really big one" for 2022, Roberts says. "Just last summer, there was a National Caribbean Restaurant Week in New York City that the Caribbean American Restaurant Association launched for the first time, and they actually had restaurants from over 17 states and 30 cities participating in it."
In their annual food trends report, this year called "Through the Looking Glass: Finding Your Way in a New Era of Hospitality," San Francisco food, beverage and hospitality marketing companies AF&Co. and Carbonate dubbed Caribbean their "cuisine of the year."
The cuisine encompasses culinary traditions such as African, Creole, Cajun, European and Latin American and more.
The "Looking Glass" report also calls attention to the cuisine of Singapore and Malaysia, calling laska soup its predicted "dish of the year" for 2022.
It's a soup with slurpable noodles, aromatics, funky spice paste and coconut curry that has some heat and is topped with such ingredients as hard-boiled eggs, prawns and tofu, the report says.
Diners will become more concerned with the ancestral story food tells, adds the "Looking Glass" report.
"Questions about where our food comes from have gotten much more complex as chefs and artisan food producers of color have started to dig deep into very specific regional culinary traditions, bringing back ingredients and techniques that have been misappropriated or all but disappeared," the report says. These include African American and Indigenous dishes, and grains of local origin.
Pinterest's 2022 predictions include the importance of "ancestral foods": "Gather 'round the table for traditional dishes from all over the globe. It's the oral history we need in 2022," the image-sharing platform's trend report says.
Plants, plants, plants
"Plant-based (foods) are not going anywhere" in 2022, Roberts says.
The restaurant trend reports he's been reading over the past few months say restaurants plan to add even more plant-based options — and different vegetables, such as okra, to their menus.
"Everyone is looking for that next plant-based hero," he says.
More meat alternatives — from chicken grown from cells in a lab to faux "chicken" made from plants — are on the horizon, says the "Looking Glass" report.
Paste magazine predicts low-sugar, low-saturated fat potato milk will be a trending dairy substitute, while the AF&Co./Carbonate report touts the rise of pistachio milk.
And even animal-protein eaters will be reducing the amount of such foods they consume during the coming year.
Whole Foods lists "reducetarianism," this trend toward lessening meat, dairy and eggs in your diet, as a buzzword trend for 2022.
Eat your cup
AF&Co. and Carbonate note that even the utensils you use and the containers your food comes in are skipping the trash or compost pile and becoming edible.
A company called Incredible Eats makes edible cutlery — in a variety of flavors — out of wheat, oat, corn, chickpea and barley, and BioBite makes edible coffee cups that hold their crisp shape for 45 minutes after the java's been poured.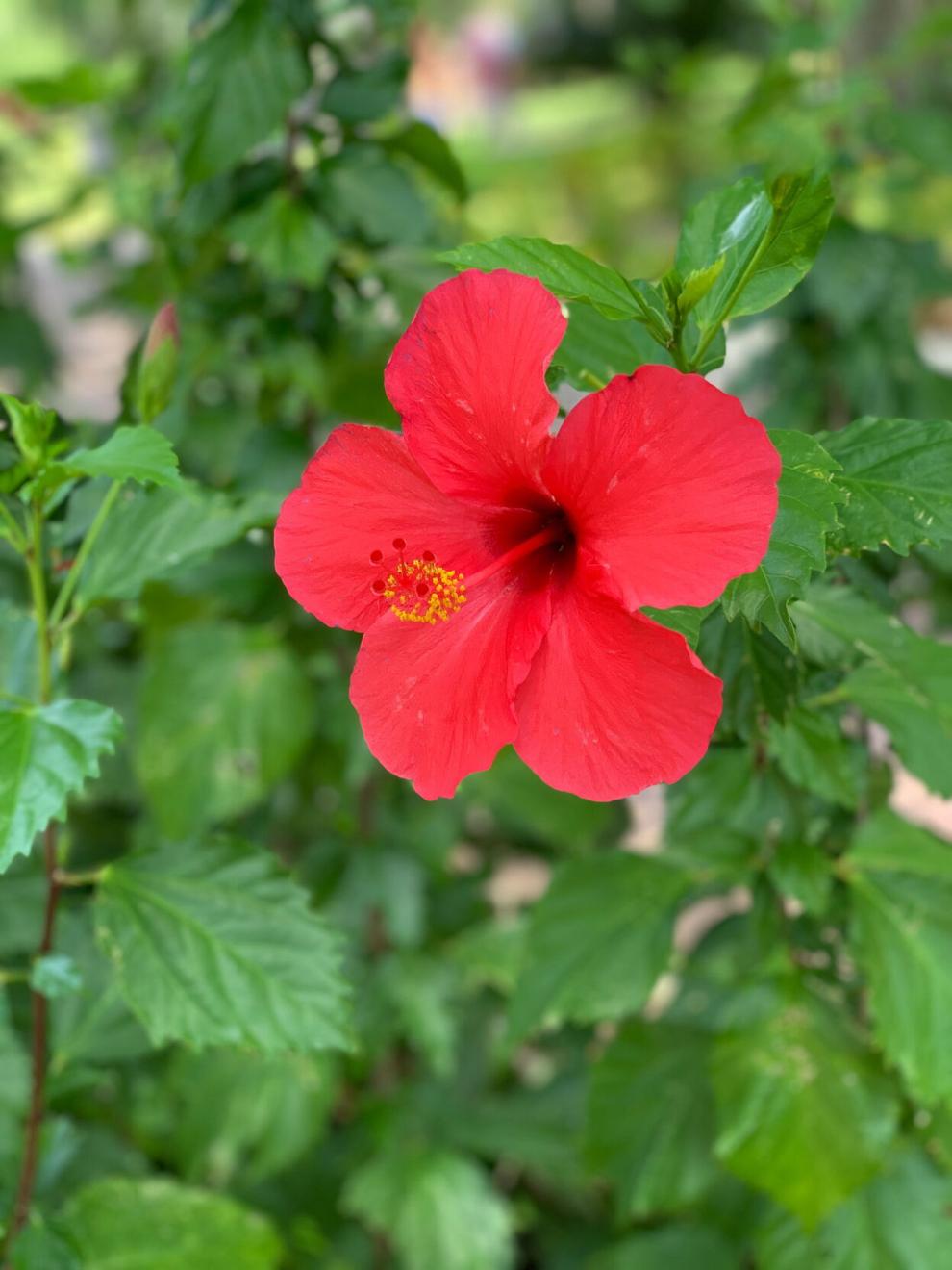 Hot ingredients
Several different reports list a variety of trendy ingredients for 2022.
— Sunflower seeds: They're "branching out of the ballpark and sliding into crackers, ice creams and creamy cheeses," says the Whole Foods 2022 trend report. Seeds, in general, are expected to start overtaking nuts as an alternative protein source — especially given their advantage for those with nut allergies.
— Mushrooms: Kim Severson of the New York Times says "mushrooms have landed on many prediction lists, in almost every form" — from the psilocybin variety, as part of a renewed interest in psychedelics, to the king oyster type as an alternative to seafood.
— Datassential.com's trend report lists such up-and-coming ingredients as hearts of palm used as a seafood substitute; small, oval chile peppers called chiltepin, which are said to be the only wild peppers native to North America; and a Mayan-influenced pumpkin seed dip called sikil pak that might just take the place of hummus or guacamole.
— The flavor of the hibiscus flower will find its way into food and beverages, Roberts predicts. Severson says it can already be found in cocktails, sodas, crudos and yogurt.
— The tart lemon-lime-grapefruit flavor of the yuzu fruit from East Asia continues to gain popularity, Roberts says. Whole Foods says it's being used in vinaigrettes, hard seltzers, soups, noodles, fish dishes and mayos.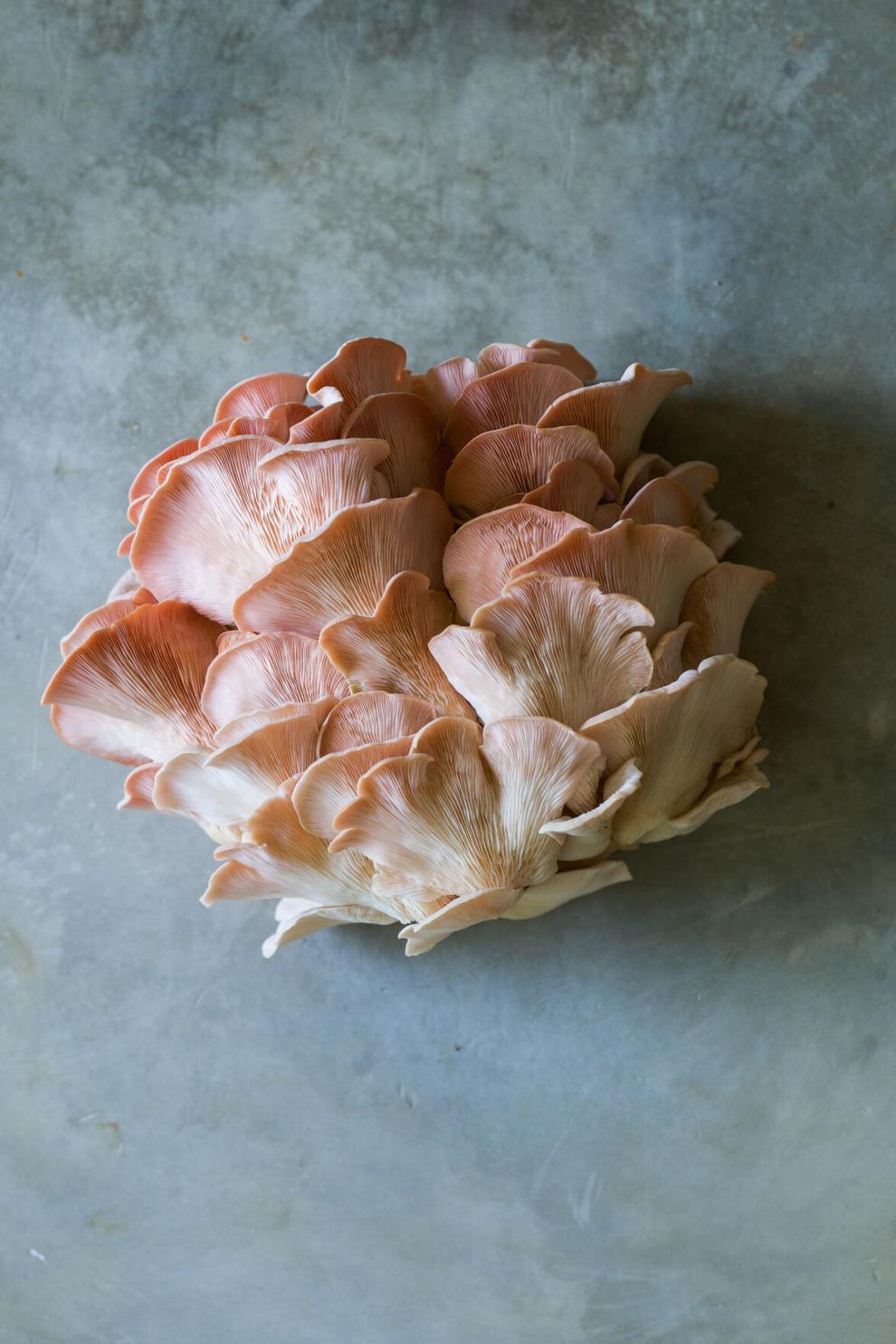 — Kelp may find its way into pastas, salsas and other dishes, Severson says. The seaweed packs a nutritious punch and has the benefit of removing carbon dioxide and nitrogen from the ocean.
— From cereal to sauerkraut to plant-based ice cream sandwiches, you'll find the bright-yellow "superfood" spice turmeric in more prepared foods this year, Whole Foods says.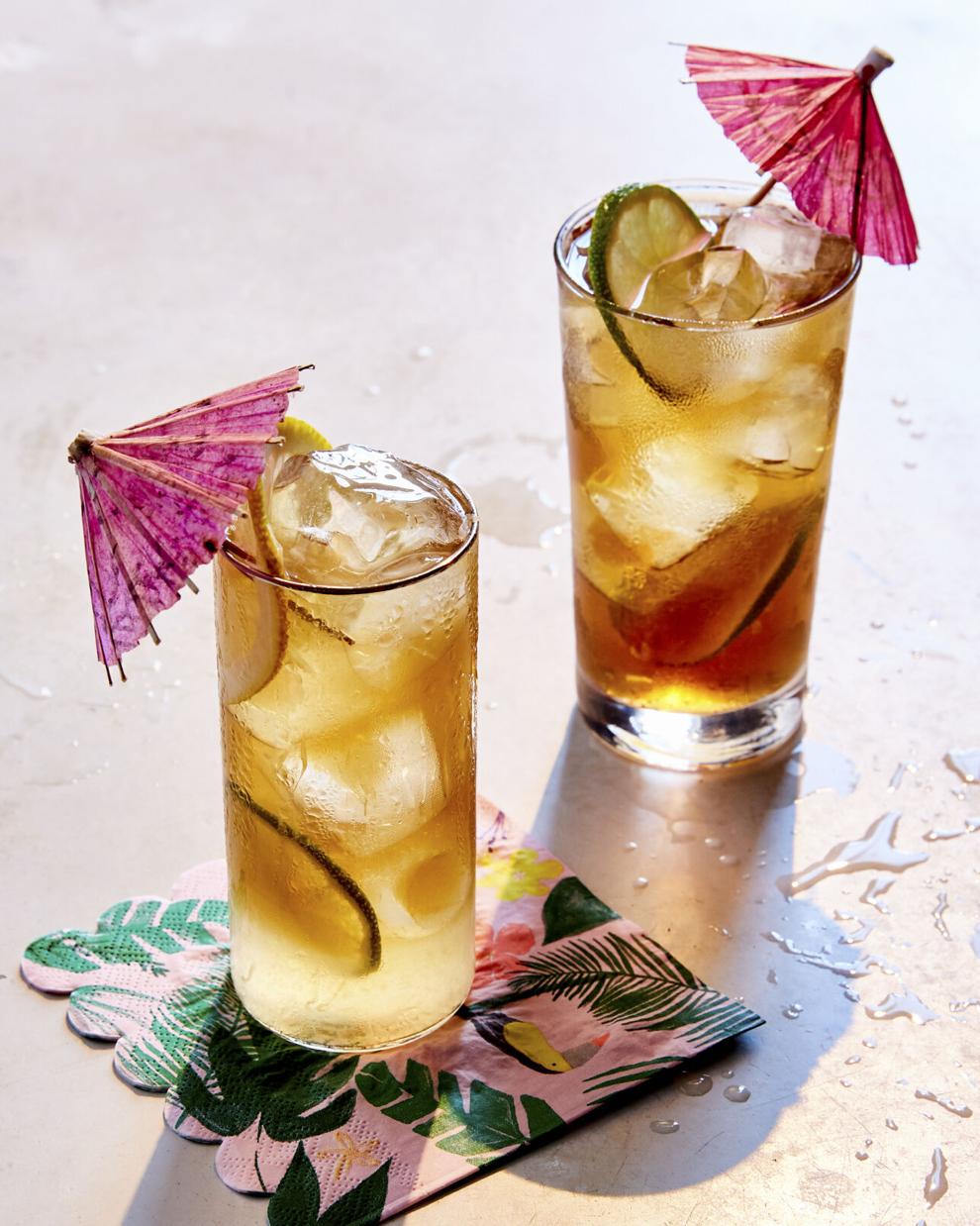 Beverages
The rise of the sober-curious lifestyle, and the development of alcohol-free spirits for cocktails, will continue this year, many of the trend reports agree.
(For more on the latest in no- and low-alcohol beer, wine and spirits, read LNP|LancasterOnline food writer Kim O'Donnel's recent story — with recipes — at lanc.news/NoAlcoholSpirits.)
For those who do drink alcohol, 1980s-style cocktails are expected to see their revival in 2022, with versions of Long Island iced tea, Amaretto and Midori (melon liqueur) sours, the tequila sunrise, grasshopper and "anything with blue Curacao" becoming popular, says the "Looking Glass" report. The modern versions may have less sugar, more fresh-squeezed juices and natural ingredients than the originals from decades past.
The AF&Co./Carbonate report and the trend-spotters at Pinterest concur that afternoon tea parties — featuring little sandwiches, scones and other pastries — are on track to become the new happy hour among friends.
"Afternoon tea is more than a meal—it's a moment, an aesthetic, a pose," Pinterest's 2022 trend report says.
"Here's something else — smoothie-style beers," Roberts says. "Basically they're based on sour recipes. After (brewers) do the first fermentation, they'll put fruit puree in. It creates a smoothie- or slushie-like consistency with a lot of fruit flavor."
Plus, canned cocktails and cocktail kits restaurants assemble for imbibers to mix at home will remain popular through this year, Roberts suggests.
What's for dessert?
Pinterest's prognosticators believe folks will eschew baking cupcakes and the cake pops and make or buy elaborate cakes for all occasions.
The AF&Co./Carbonate report suggests chefs will be experimenting with shaved-ice desserts — using as their template the versions of the desserts from Hawaii, Japan, Korea and the Philippines and topping them with chopped fruit, condensed milk, red beans or even salt caramel to espresso syrup.
Al fresco
With COVID-19 continuing to keep people masking and distancing, Roberts predicts, options for outdoor dining will continue to expand in the coming year. Eateries will continue to embrace patios, heaters and individual tents or igloos that allow people to gather and yet remain somewhat apart.
"We're starting to get used to pivoting," Roberts says. "It gets tiring, but I think it's finally to that point where it's like, 'We've got this,' so people are a little more hopeful."