Following Asia's 50 Best Restaurants' announcement of their 51st to 100th rankings on March 16, the moment we've all been waiting for has finally arrived. The 10th annual event was held in a live ceremony in Singapore on March 28, as well as live-streamed globally on Youtube.
Last year, six of Hong Kong's restaurants earned rankings on the list with The Chairman placing at number 5, and being awarded as the Best Restaurant in Hong Kong. This year, Hong Kong's dining scene continues to shine; as five restaurants clinched spots on the list; with Caprice at number 49, Mono at number 41, Wing at number 37, Neighborhood at number 29 and The Chairman at number 13.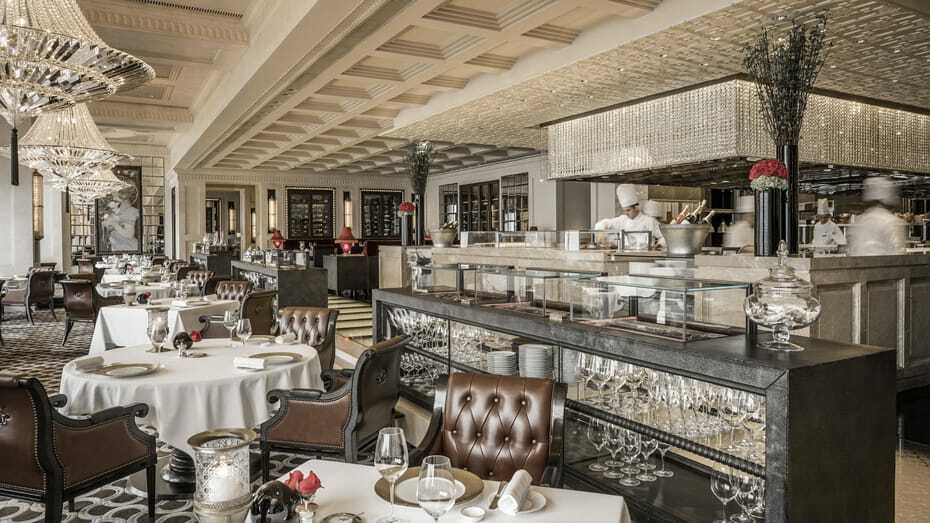 This year's special awards saw Hiroyasu Kawate of Tokyo's Florilège recognised for the Chef's Choice Award, Zén in Singapore honoured for the Art of Hospitality Award, and Jakarta's August chosen for the One To Watch Award. Other awards were given to Chennai's Avartena for the Highest New Entry Award, Labyrinth in Singapore for the Highest Climber Award, and The Philippines' Toyo Eatery for the Sustainable Restaurant Award.

In addition to individual recognitions handed out at the ceremony including Louisa Lim for the Best Pastry Chef Award, Johanne Siy for the Best Female Chef Award, and Shinobu Namae of L'Effervescence appointed with the Icon Award 2023 – Della Tang of Shenzhen's Ensue took home the inaugural award for Best Sommelier.

Asia's 50 Best Restaurants also rolled out with 50 Best Signature Sessions, a brand new programme celebrating collaborative dining events featuring the best chefs in the region.
Despite Covid-19 heavily affecting the food and beverage industry for three years, William Drew, director of content for Asia's 50 Best Restaurants, commented that the pandemic illustrated that "the restaurant community is a global family".
"Beyond people stepping up financially to help those hardest hit, there was an incredible sharing of insights, wisdom and survival tips that were indispensable and beyond measure," Drew explains. "We also believe that consumers now have a greater appreciation of going to a restaurant and feeling connected with the communities that these restaurants engender, as well as the hospitality one experiences in a restaurant setting," he adds.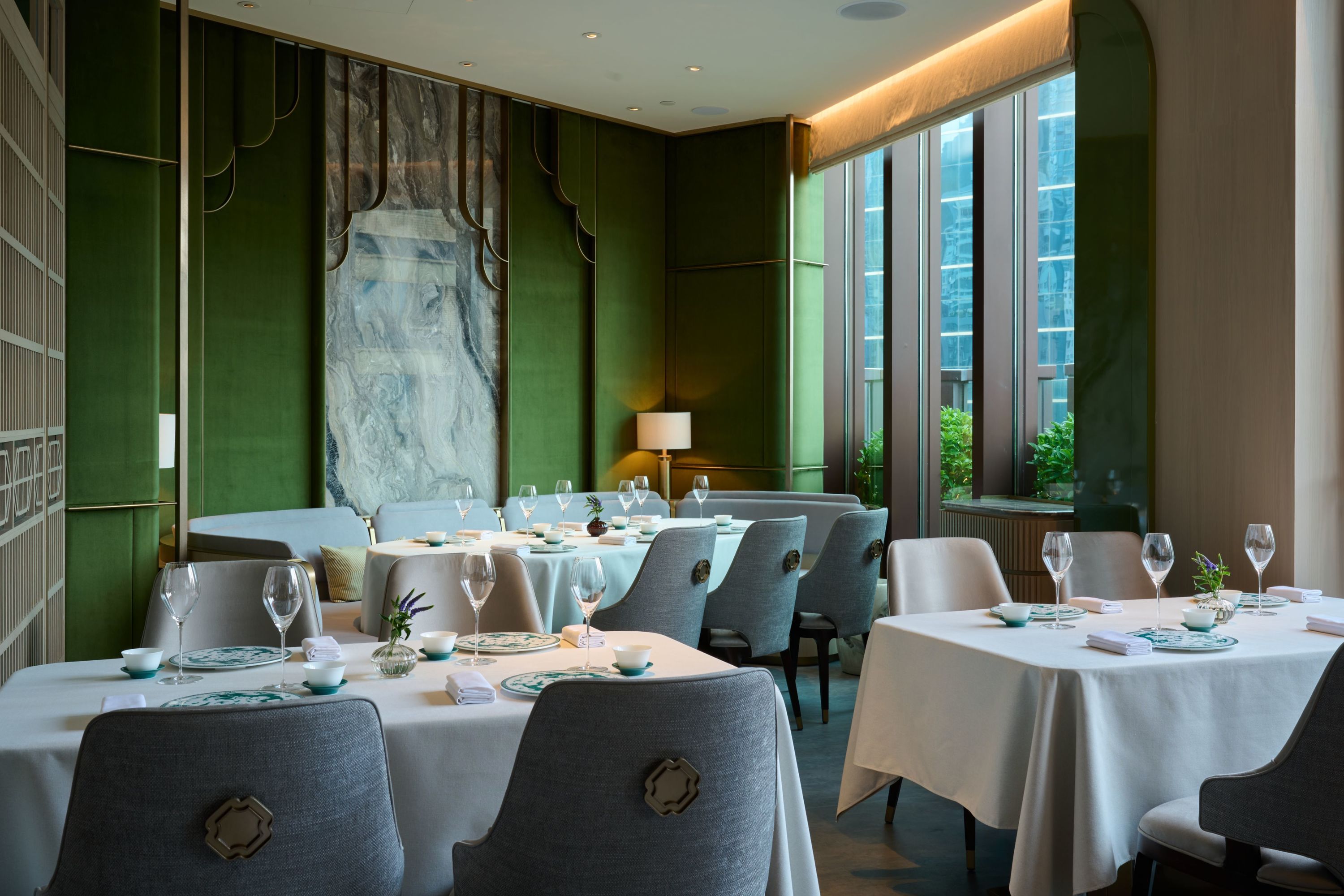 For their 10th anniversary, Drew reflects on the last decade and is grateful for the memories he's made, such as visiting six restaurants in one night during a trip to Hong Kong, eating street food in Bangkok, and many more. He also added that over the past decade, the Asian culinary scene has widely evolved. "I think individual Asian countries and their regions have embraced, owned and reflected their own culinary identities – grounded in heritage but spiked with innovation – with increasing confidence," he says. "Asian society embraces all cuisines, but there is no longer any sense that European cuisines are more 'gastronomic'; Chinese, Thai, Malay, Vietnamese, Korean and Japanese cuisines, among others, are hugely respected and the food is sought after internationally. Hopefully 50 Best has played a role in that," he adds.
When asked if he had any predictions for the next 10 years in Asia's dining scene, Drew brought up the growing trend of chefs using indigenous ingredients and celebrating heritage cuisines. "While this seems like they are taking a leaf from the past, I believe diners are in for a treat, as these talented chefs find new ways to interpret such traditions into new perspectives," he ends.

The 2023 judging panel for Asia's 50 Best Restaurants is made up of over 300 industry experts and leading personalities within the Asian food and drink industry, including food critics, chefs, restaurant owners, and gastronomes.

Here's the full list of Asia's 50 Best Restaurants 2023:
1 Le Du, Bangkok, Thailand (Best Restaurant in Thailand)
2 Sézanne, Tokyo, Japan (Best Restaurant in Japan)
3 Nusara, Bangkok, Thailand
4 Den, Tokyo, Japan
5 Gaggan Anand, Bangkok, Thailand
6 Odette, Singapore (Best Restaurant in Singapore)
7 Florilège, Tokyo, Japan
8 La Cime, Osaka, Japan
9 Sorn, Bangkok, Thailand
10 Narisawa, Tokyo, Japan
11 Labyrinth, Singapore (Highest Climber Award)
12 Sazenka, Tokyo, Japan
13 The Chairman, Hong Kong, China (Best Restaurant in Hong Kong)
14 Villa Aida, Wakayama, Japan
15 Mosu, Seoul, Korea (Best Restaurant in Korea)
16 Masque, Mumbai, India (Best Restaurant in India)
17 Meta, Singapore
18 Fu He Hui, Shanghai, China (Best Restaurant in China)
19 Indian Accent, New Delhi, India
20 Ode, Tokyo, Japan
21 Zén, Singapore (Art of Hospitality Award)
22 Sühring, Bangkok, Thailand
23 Onjium, Seoul, Korea
24 Burnt Ends, Singapore
25 Euphoria, Singapore
26 Cloudstreet, Singapore
27 Les Amis, Singapore
28 Mingles, Seoul, Korea
29 Neighborhood, Hong Kong, China
30 Avartena, Chennai, India (Highest New Entry Award)
31 Ensue, Shenzhen, China
32 Cenci, Kyoto, Japan
33 Ms. Maria & Mr. Singh, Bangkok, Thailand
34 Da Vittorio, Shanghai, China
35 Potong, Bangkok, Thailand
36 Born, Singapore
37 Wing, Hong Kong, China
38 Raan Jay Fai, Bangkok, Thailand
39 Wing Lei Palace, Macao, China (Best Restaurant in Macao)
40 Anan Saigon, Ho Chi Minh City, Vietnam (Best Restaurant in Vietnam)
41 Mono, Hong Kong, China
42 Toyo Eatery, Manila, The Philippines (Best Restaurant in The Philippines, Sustainable Restaurant Award)
43 Sichuan Moon, Macao, China
44 L'Effervescence, Tokyo, Japan
45 Mume, Taipei, Taiwan (Best Restaurant in Taiwan)
46 Baan Tepa, Bangkok, Thailand
47 Born & Bred, Seoul, Korean
48 Metiz, Makati, The Philippines
49 Caprice, Hong Kong, China
50 Refer, Beijing, China

Watch the awards ceremony at Asia's 50 Best Restaurants on Facebook and Worlds 50 Best on Youtube, and follow @TheWorlds50Best on Instagram for more information. 

Related stories:
Discover over 100 of the world's rarest fine wines and spirits in this Macao pop-up
A new multi-experience space is set to open in Central this month
32 Indoor activities to escape the rain in Hong Kong
Follow us on Youtube, Facebook, and Instagram, or subscribe to our newsletter for the latest news and updates on what's going on in the city.