The American casual dining brand Chili's Grill & Bar has finally opened its new brick and mortar outlet at City Centre Salt Lake! The signature chic diner-style vibe of the chain remains constant bringing the joy of eating beyond boundaries to a new neighbourhood. 
The chain entered eastern India with its first outlet in Quest Mall, Kolkata, and since then has also expanded to other eastern cities like Bhubaneswar. 
The new outlet has the signature Chili's diner-style aesthetic
The 2,500-square-foot diner at a City Centre Salt Lake can host 116 people at once, utilising its varying seating styles with chairs (all with the Chili's trademark sign carved in), comfy sofas and bar stools. Once you enter the new Chili's outlet, the feeling of grabbing the first chair in front is a sure thing. Even the menu offered to you is as fresh as the interiors.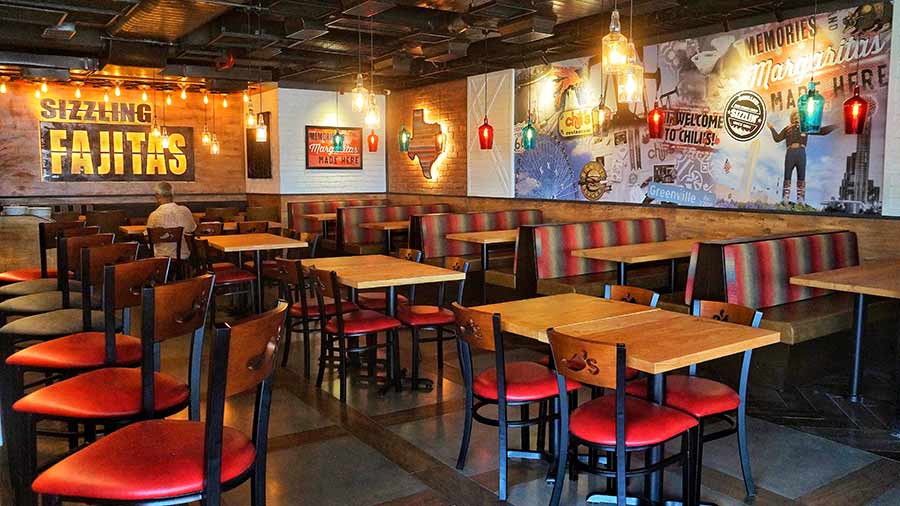 The restaurant can accommodate 116 people
Taking us through the space, Sherlock Rozario, Area Director of Chili's, said, "Every five years, all Chili's restaurants receive a new look. Everything from seating essentials to the decor, and machinery, all one sees at Chili's is imported from America." 
What to binge on?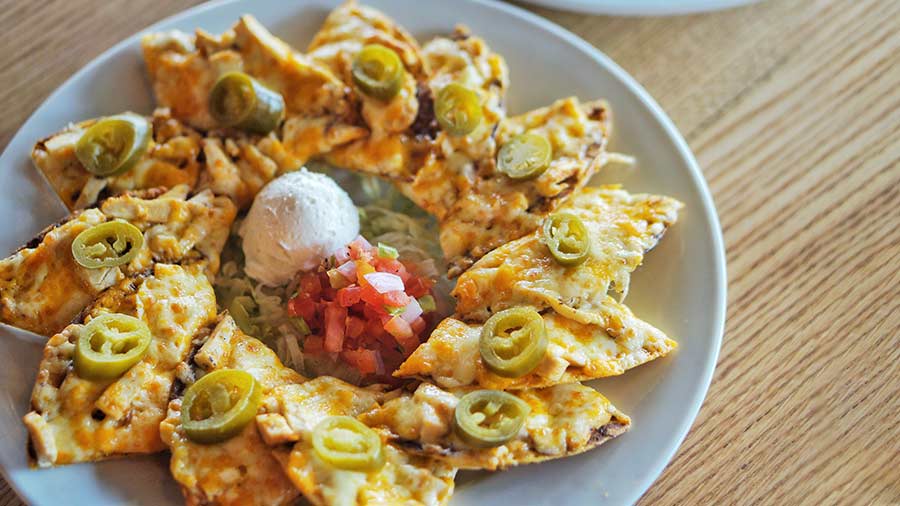 Classic Nachos with chicken
The options are aplenty! For appetisers, try out the crunchy and cheesy surprise platter of Classic Nachos with chicken, which has the perfect balance between crispiness and flavour.
When feeling confused and on a budget, order the Triple Dipper that comes in veg and non-veg variants, offering five options each from which you can select three at a time.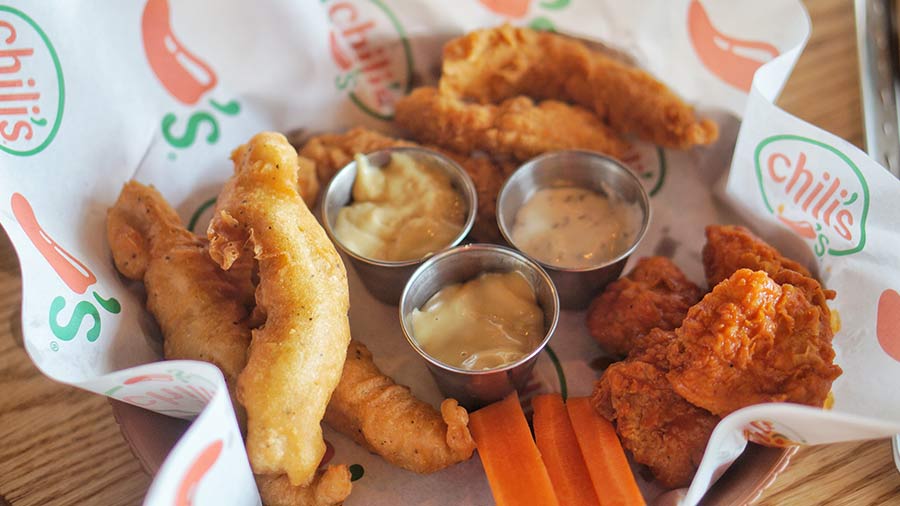 Non-veg Triple Dipper
Iqbal Ahmed, Culinary Head for Chili's in east India, said, "I would recommend visitors to try-out Chicken Crispers, Boneless Wings Tossed in Tangy Sauce & Country Fried Chicken Crispers."  The non-veg Triple Dipper costs Rs 525. 
Ahmed's triple dipper selection comes with a honey mustard dip, which could make even a dull meal come alive.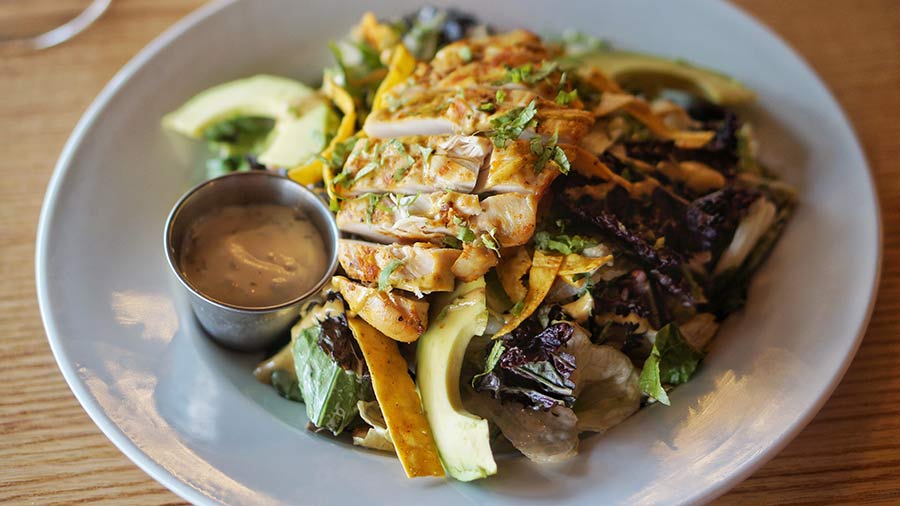 Santa Fe Salad
Their Santa Fe Quesadilla stuffed with monterey jack cheese, aka American original, is a great option to try between courses, for Rs 555.
"And with salad lovers in all pockets of India, Santa Fe Salad with chicken is a must-try that comes for Rs 445. It's got rocket, and a mix of Lollo Rosso, iceberg and lemon lettuce, giving it a mild sourness, enhanced by the ranch dressing and Sante Fe sauce on the side," he added.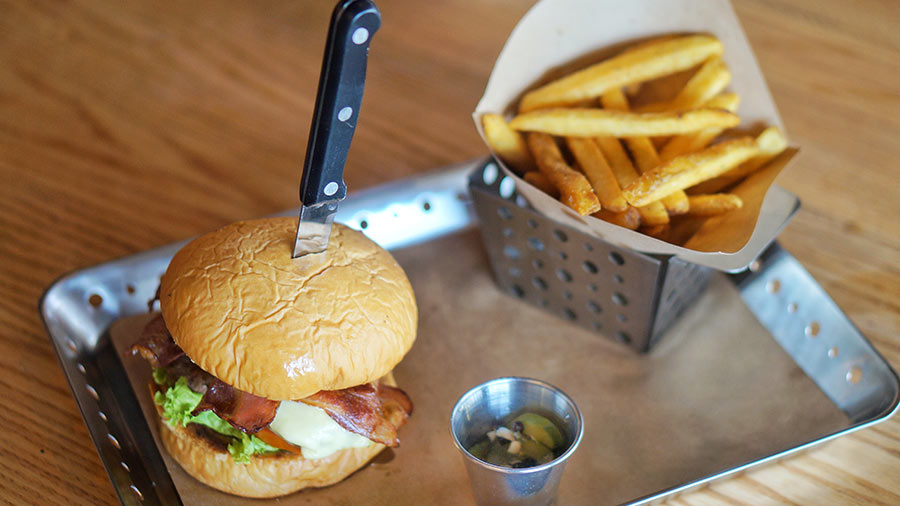 Ultimate Bacon Burger
For a heartier option, the Ultimate Bacon Burger at Rs 555 is just what you need. With double bacon, cheddar, jalapeno aioli along with spicy wings and honey chipotle sauce, it's a saga of sizzling flavours.
Summer-special drinks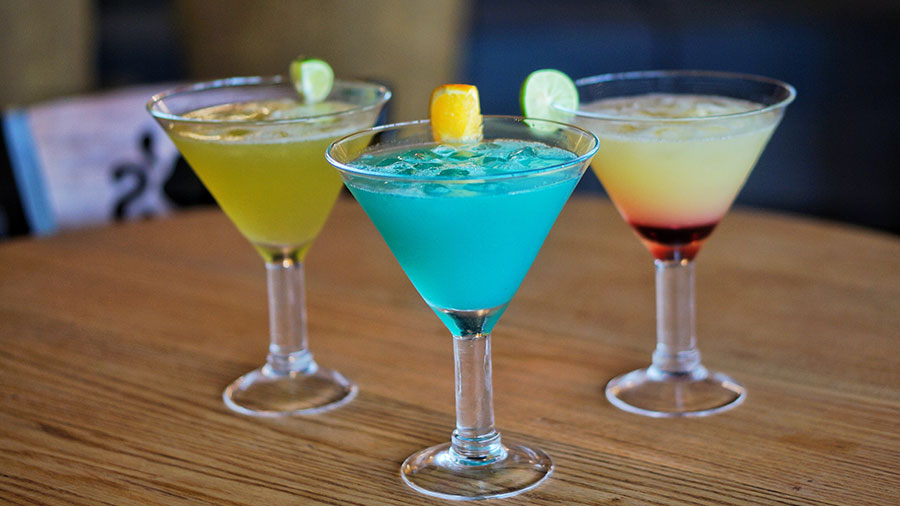 L-R: Fusion, Blue Pacific, Evolution
Pair your meal with a drink or just rejuvenate in style with one of their summery drinks like Fusion, Blue Pacific or Evolution, which all come for a pocket pinch of Rs 245. 
Sourabh Basak, the bartender at the outlet, said, "Fusion, a shaken mocktail, is made with ingredients such as green apple syrup, and orange juice, lending sweet and sour notes."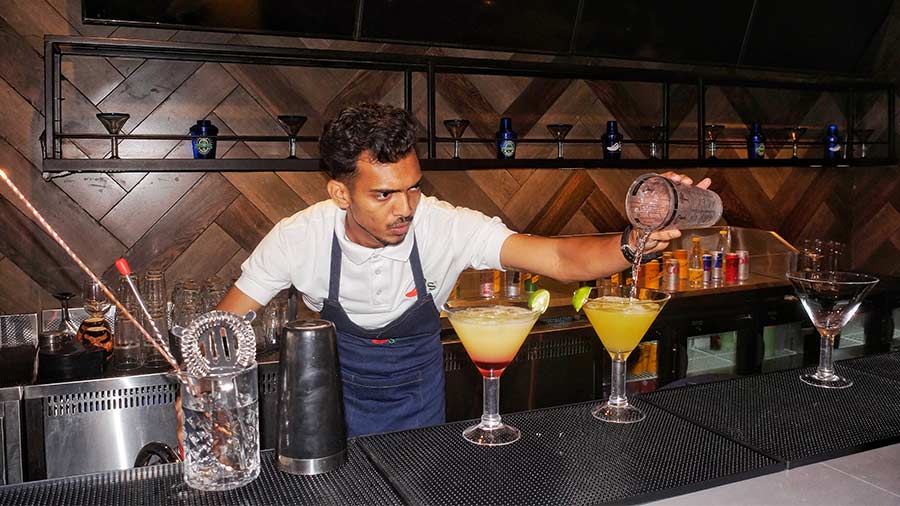 Sourabh Basak in action
The Blue Pacific is like an upgrade to your usual watermelon juice from the first sip, and bound to be a favourite when trying to pacify the Kolkata heat. 
"Evolution is a signature drink with passion fruit syrup, pineapple juice and grenadine syrup," Basak added.
Love at first bite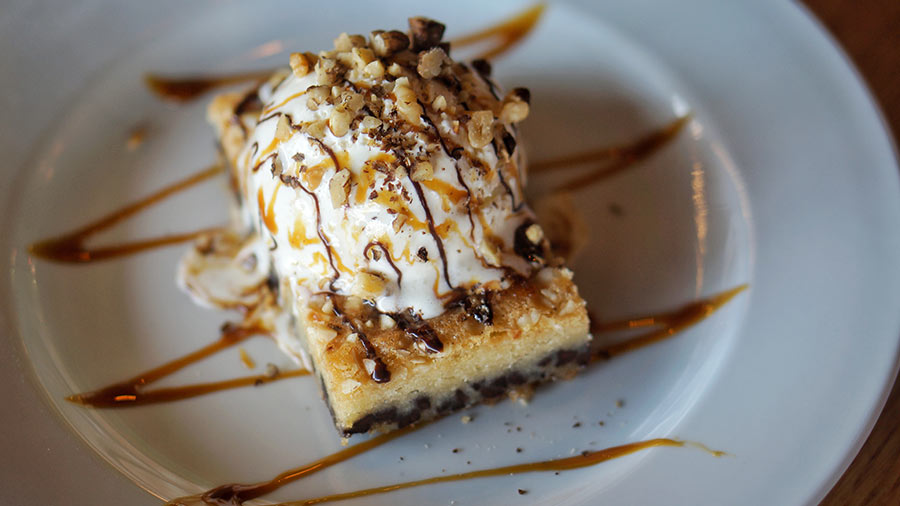 While the food and drinks menu at Chili's Grill & Bar is definitely something to remember, there's a little slice of sweetness that beats it all, so leave room for dessert. The Paradise Pie, priced at Rs 375, is a first-date must and should be grabbed whenever you have a chance to do so.   
What: Chili's Grill & Bar
Where:  City Centre Salt Lake, DC Block, Sector 1, Bidhannagar
Try out: Triple Dipper, The Big Boss Burger, Santa Fe Salad 
Sip: Blue Pacific, Fusion & Evolution (alcoholic beverages are not available yet) 
Pocket Pinch: Rs 1,400 for two